Auto IQ/OQ Validation
Use STATLIA MATRIX's automated IQ/OQ validation program to satisfy your regulatory requirements for your bioassay analysis software and detector interfaces.
See your data in STATLIA MATRIX.
Auto IQ/OQ Validation Offers Complete Software and Detector Testing
The STATLIA MATRIX Auto IQ/OQ Validation Package includes:
Auto-executes in 15 minutes, then ready for signatures
Complete 6 part, 149 page validation report plus supporting documents
All computations and operations tested
11 page Validation Plan and Instructions
12 separate Test Scripts
24 Data Reduction settings
1478 User Requirements
1542 Test Cases
Trace Matrix of User Require­ments to Test Cases
Validation test results summary
Screen captures of each step
Observed and expected results compared with Pass/Fail and date stamp
All expected, observed, and difference reports retained for verification
Separate validation package for each detector interface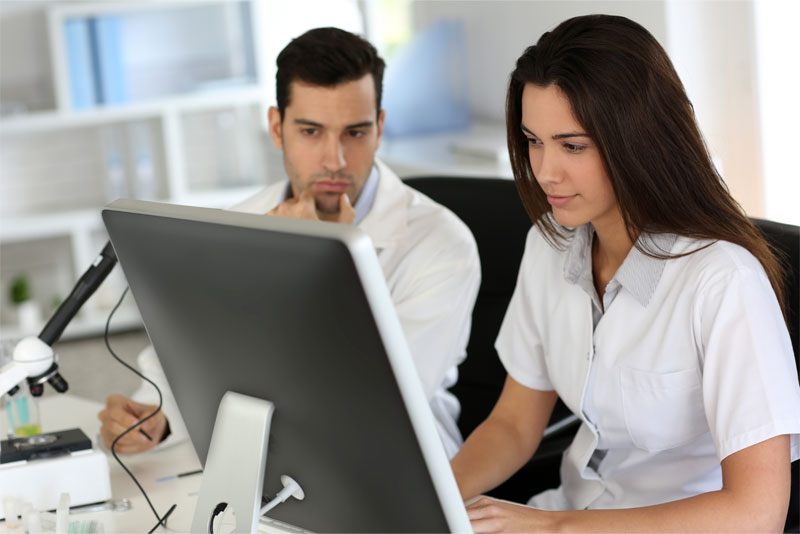 Auto Executed Test Scripts Provide Screen Captures of the Execution Steps
There are 12 separate test scripts with each step listed and numbered.
The steps performed on each screen of the program are captured as the Observed screen and can be compared to the Expected screen.
The validation program records and dates with a green Passed or red Failed the execution of each step.
Test Cases Identify Report, Table and Spreadsheet Cell For Easy Verification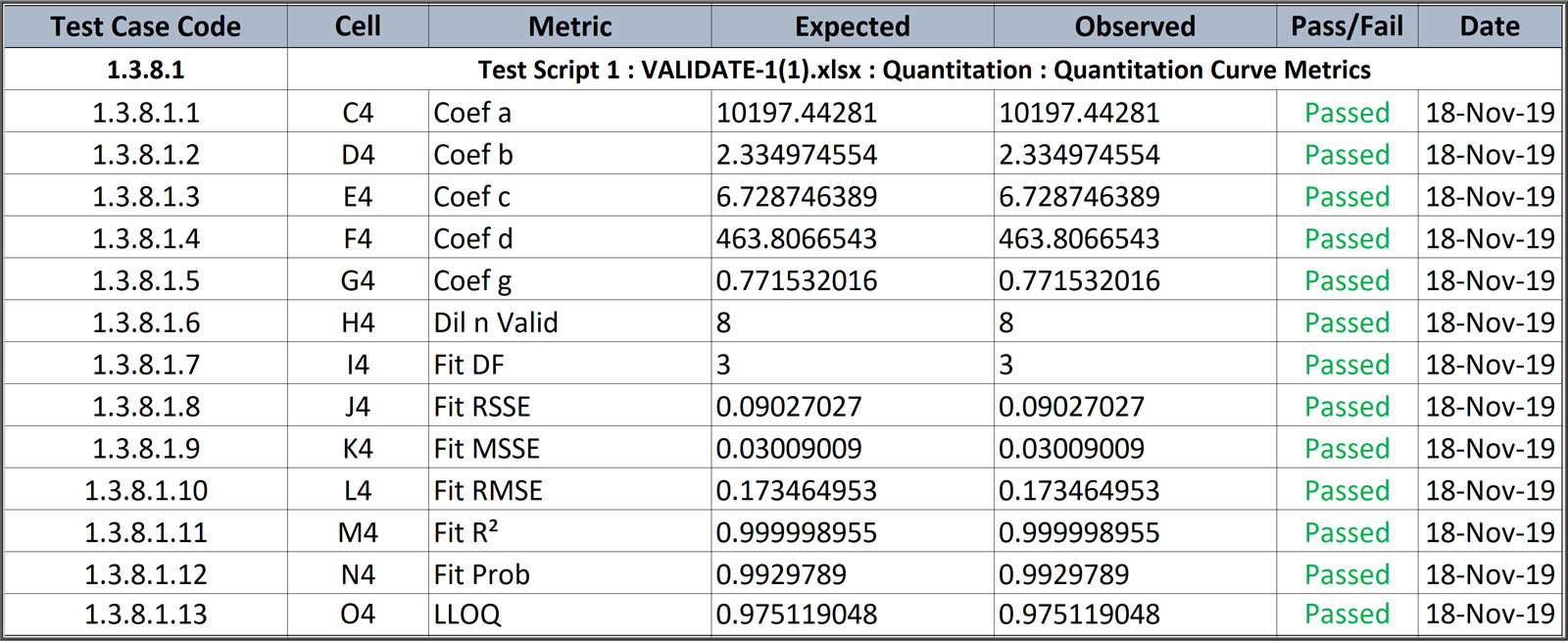 There are 1542 Test Cases testing every computation and operation performed by the program.
Each Test Case is identified with the Test Script, Report, Table, Metric Name and report spreadsheet cell the metric is found in.
The validation program compares each cell in the executed (Observed) reports to the matching cell in the Expected reports, and records a green Passed when the fields are the same or a red Failed if they are different.
All Expected and Observed reports are saved with the Supporting Documents.
Trace Matrix Matches Each User Requirement with its Test Case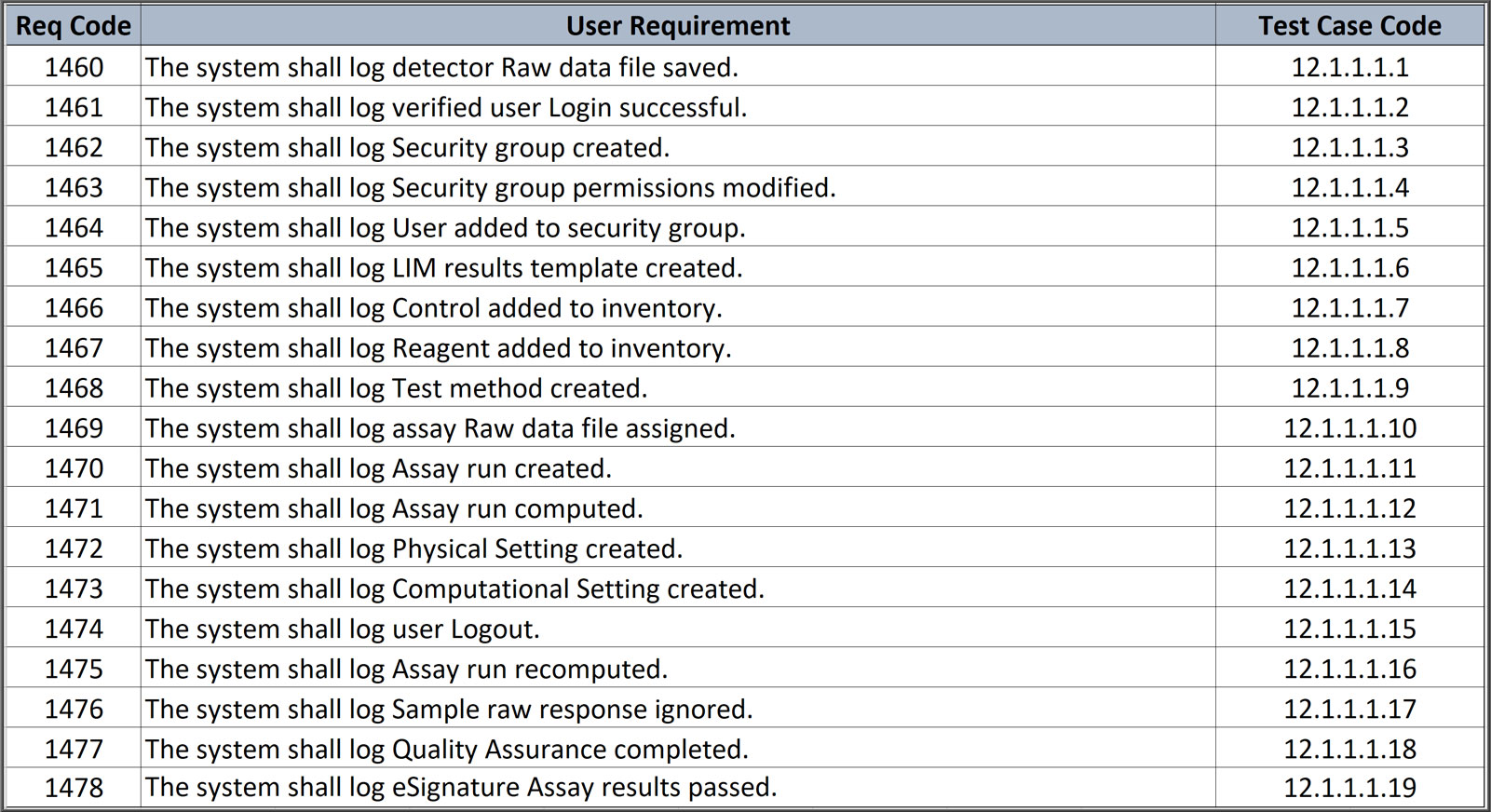 Each User Requirement is matched to a corresponding Test Case(s) that tested the execution of that function.
A Validation Summary records the number of Test Cases that Passed and that Failed in the 116 Test Case Groups that were executed in the validation.
The report includes sections for reviewer observations and approval signatures for the Validation Plan and the final Validation Report.