analyze ELISA, potency, IMG assays.
streamline assay workflow.   
manage assay data and reports.
meet regulatory requirements.
Brendan Bioanalytics develops advanced analysis and workflow software for potency bioassays, immunoassays, and immunogenicity assays.

Advanced analysis and workflow software for potency bioassays, immunoassays, and immunogenicity assays.

Standardize Workflow.
Interface multiple users, desktops (physical or virtual), potency bioassay and immunoassay instruments from different manufacturers, and your LIM System on your LAN, cloud or Citrix environment. Streamline and standardize your assay analysis workflow with complete regulatory compliance.

Enhance Analysis
Gold standard 5PL and 4PL curve fitting models and other advanced computations provide the most accurate and reliable results every assay. Comprehensive selection of metrics and graphs available for your analysis. Automatically compute weighting, ranges, limits, goalposts, thresholds, and more from your pooled assays.

Simplify Assay Management
Microsoft SQL database saves your data, so that all of your assay data and reports are always organized and easily accessible to run, manage, and analyze your assays and test methods. Reagent tracking, custom reports, outlier masking, sample placement, and more are always ready for your next assay.
Powerful Computational Functionality that Makes a Difference in Your Regulated Laboratory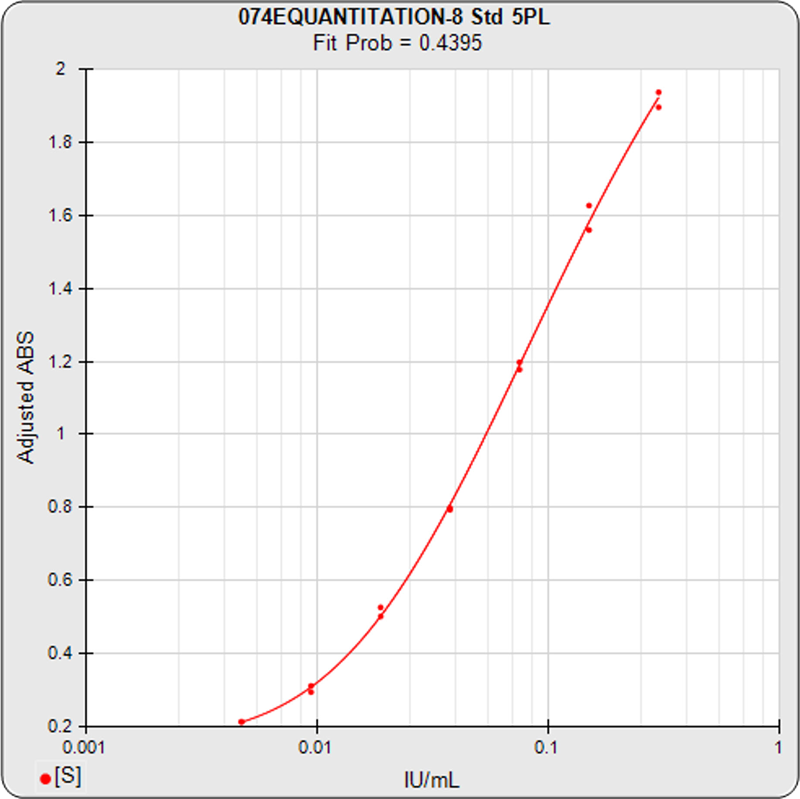 STATLIA MATRIX provides a comprehensive software program with the most advanced computations and analysis available anywhere to compute all immunoassay quantitation technologies, including ELISA, EIA, FIA, LIA, ECL, RIA, and Label-Free tests.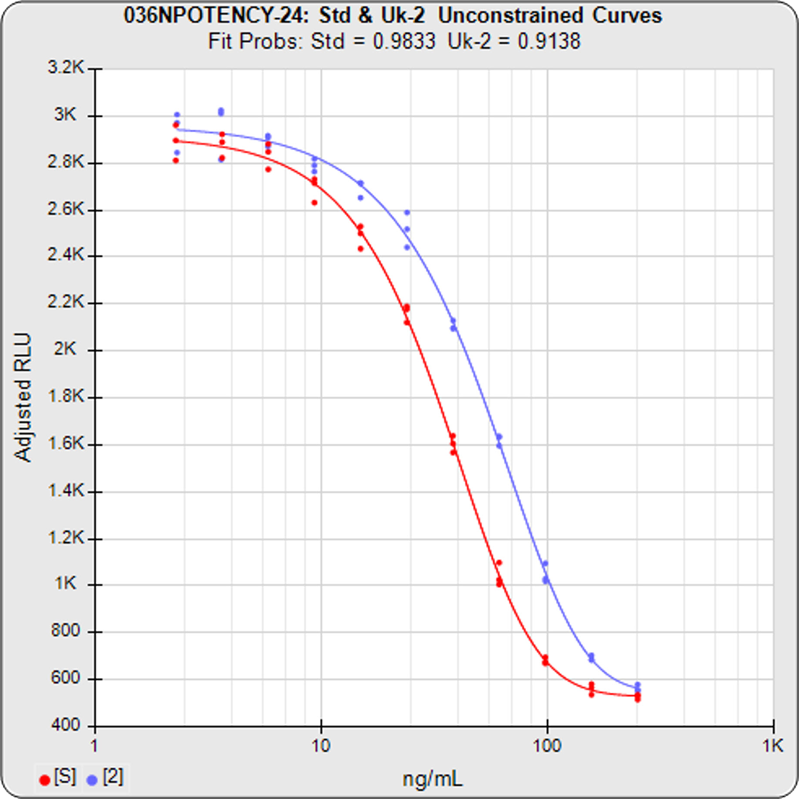 STATLIA MATRIX offers the best analytical approaches and methodologies for implementing either of the three parallelism methods referenced in the regulatory guidelines for potency assays: Equivalence Method (empirical test), RSSEnonpar Method (direct parallelism measure), and F Test (hypothesis test).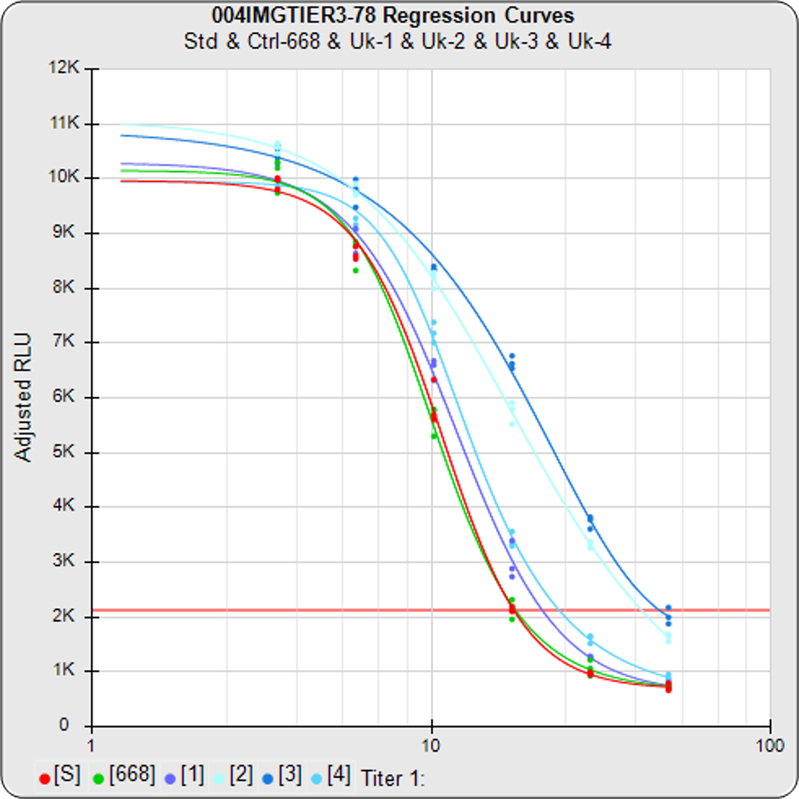 STATLIA MATRIX offers complete Tier 1 (screening), Tier 2 (confirmatory), and Tier 3 (characterization) assay analysis, plus methodologies for determining the cut point factor to use for ADA tests.
Streamline Your Laboratory Workflow With Complete Regulatory Compliance

Method Validation
Generate a Method Validation Report following the FDA's guidelines for accuracy-precision, dilutional linearity, selectivity, specificity, and stability tests. With one click, all of the controls and assays used to analyze these test protocols are formatted in one Excel spreadsheet.

QC Acceptance
Select your precision, response, and data reduction metrics and set your acceptance criteria for the automatic Pass/Fail determinations of your assay and each unknown, based on your SOP's.

Reports
The software's informative analysis is contained in three convenient reports: Assay Report for each assay (customizable), Performance Analysis report for the analysis and behavior of the test method, and Quality Assurance reports for the analysis of the test method over time.

Assay Development
Insightful graphs and metrics enable you to determine optimal dilution doses, a usable dose range, expand the limits of quantitation, and make many other significant refinements to improve your test method's performance.

Automated IQ/OQ Validation
The STATLIA MATRIX Auto IQ/OQ Validation Package provides all of the components required for a complete validation of the software and detector interfaces. The validation program auto-executes in 15 minutes and the completed validation report is then ready for signatures.

Regulatory Compliance
STATLIA MATRIX is a GAMP-5 software package that enables complete 21 CFR Part 11 regulatory compliance for your GxP bioanalytical laboratory. Electronic signature, event log audit trail, security group permissions, secure data integrity, and more are provided.
Some of Our STATLIA Customers